Main Content
Museum Reopen
We are excited to announce the museum is again open daily from 10:00am to 4:00pm, and will be following all Covid-19 safe practices, including frequent sanitizing of all displays, and sanitizing stations for museum guests. If you have any questions prior to your visit, please call the museum at 505-341-1776.
---
---
Al Unser, New Mexico and Albuquerque's native son, passed peacefully at his ranch in Chama, NM on December 9, with this wife by his side. His valiant 17-year battle with cancer had ended his incredible life. Born May 29, 1939 to Jerry and Mary Craven Unser, Al was the youngest of 4 boys seemingly destined to make their marks in automobile racing.
Jerry's Garage, on Route 66 half-way up Nine-Mile Hill, was the first stop in Albuquerque for travelers heading east and the last stop in town for those heading west. Among those travelers were race drivers like Jim Rathmann, Johnnie Parsons and Tony Bettenhausen headed for racetracks across the Southwest. As a young man, Al remembered listening to stories and watching these men who stopped to have his father help them with a part or just to visit on their way to another racetrack. They became his childhood heroes; he wanted to watch them race, then he wanted to compete with them. His father had to sign waivers to let him drive at Speedway Park because he was so young and along with his older brother, Bobby, they began winning against the local men and their careers began. Suddenly, he was racing against his childhood heroes and winning. Oldest brother Jerry, Jr. had already set his sights on Indy and Bobby and Al were headed to the big track as well. Mom Unser was well known in Indy for making the best green chili stew and other drivers figured it was the chili that made the Unser boys go so fast.
Al's racing career is well documented and some records have held for decades whether it was Championship Dirt cars, Sprint cars, Indy cars, NASCAR, or IROC cars. His opportunity to see his son, Al Jr. start racing and eventually win at Indy was, no doubt, the highlight of his racing career. When he wasn't racing something with wheels, Al loved riding and racing snowmobiles in the mountains of northern New Mexico. He was one of the original Colorado 500 participants, a dirt bike trip through the rugged mountains of Colorado. Al made sure his houseboat on Lake Powell had enough jet skis for everyone.
Retiring from driving race cars in 1994, Al stayed active in Indy Car as a driver coach, traveling to racetracks in the USA, Japan, Argentina, Australia and England. His home in Albuquerque, across from his father's garage, was filled with trophies and awards which he wanted to share with his fans from New Mexico and with the help of the State of New Mexico and the Village of Los Ranchos, the Unser Racing Museum was created and opened in 2005 on Montano Blvd. The campus grew to include the Cottonwood Classical Preparatory School and the Challenger Learning Center.
Shortly after the opening of his museum, Al was diagnosed with a form of cancer in his liver that was a result of a hereditary blood disease, hemochromatosis. Because of this he was not a candidate for a liver transplant, and thus began his 17-year struggle to control the tumors as they appeared. We are eternally grateful to the doctors, nurses and staff at the University of Colorado, the NM Cancer Center and the UNM Comprehensive Cancer Center for their unwavering support.
Al's 25-year adventure with Susan took him off the racetrack to Africa to meet the gorillas of Rwanda, to St. Petersburg to see the Russian ballet, to Alaska, France, Sweden and England. He was determined not to let his disease keep him from enjoying life. Al's beloved ranch in Chama was his touchstone and he could be found on his tractor mowing, hauling gravel or sitting on the porch with his dog. He always met life head-on and will be greatly missed by his family, friends and fans.
Al is survived by his wife, Susan, his son, Al Unser Jr. and stepson, Darin Pine; grandchildren Al Unser, III, Cody Unser, Shannon Unser and Joey Unser, Jason Tanner, Deborah Tanner and Dillon Tanner; nephews Jerry Unser, III, Johnny Unser, Robby Unser and nieces Cindy Unser and Jeri Unser. Preceding him in death were his daughters, Deborah and Mary, his brothers Jerry, Jr., Louis and Bobby and nephew Bobby Unser, Jr.
A public celebration of his life will be held in the spring.
---
The Unser Family is saddened to announce that Bobby Unser passed away last night at age 87 surrounded by family. The last few laps of his life were difficult, beset with mechanical problems, but in true "Uncle" Bobby fashion he finished his final race in high gear, a champion to the end.
"He was my older brother" said Al, "and he gifted me with thousands of memories; hunting rabbits and catching rattlesnakes on the west Mesa as a boy; working on cars in our dad's shop; watching him race at Speedway Park; following him to Pikes Peak and then on to Indy and Daytona, where his friends became mine; trying to outbuild and outrace each other in dune buggies and snowmobiles; teaming up for mountain search and rescue; being in and out of businesses together; harrowing trips with him in his airplane; and competing hard with him on the track and pulling pranks on each other off the track. He made me laugh, made me angry, made me try harder and was one of my biggest fans. Anyone who has fallen victim to Bobby's "advice" can appreciate how many hours of brotherly advice I received on everything from raising children to packing wheel bearings. I learned many lessons from my older brother, am proud to have been Bobby's little brother and am so thankful for his presence in my life".
RIP Brother
Services are pending and will be posted here as soon as arrangements have been made.
Condolences can be sent to Lisa Unser at 7700 Central Ave NW Albuquerque, NM 87121 and/or Al Unser at PO Box 191 Chama, NM 87520.
---
Welcome
The Unser Racing Museum is a multi-dimensional museum experience utilizing modern technologies to educate and immerse the visitor in the exciting world of racing. Take a guided tour and learn about the Unser family history, then explore on your own, seeing and interacting with racing history as it happened. The museum spans the early days of racing from Pikes Peak and Indianapolis to the latest technology, including a racing simulator that puts you in the driver's seat, and interactive kiosks for young and old to learn more about racing in a fun, educational environment.
Admission
| | |
| --- | --- |
| Adults | $10 |
| Seniors & Military | $6 |
| Children Under 16 * | FREE |
| Team Unser Members | info |
* Must be accompanied by an adult.
---
Annex

The museum has been expanded to include an all new annex, with even more cars, UNSER RACING HISTORY and memorabilia. The annex contains a wide variety of cars, from fully restored antiques, to winning pace cars and race cars. There's also a trophy room filled with thousands of unique items, a complete library spanning the history of racing, original artwork, and so much more!
---
Jerry's Garage
Are you looking for an unforgettable space for your next corporate or private event? Jerry's Garage is the perfect gathering place for catered events, receptions, or business meetings for up to 250 guests.
106th Running of the Indianapolis 500
In a wild scramble after a late red flag Sunday at the Indianapolis Motor Speedway we have a winner, congratulations to Marcus Ericsson! With two laps to go, and locked in a battle with Pato O'Ward for the lead, Ericsson earned his first career victory in "The Greatest Spectacle in Racing", and Sweden's second 500 win, joining 1999 winner Kenny Brack. What a day, what a win!!
---
4-Time Winner Club
Welcome, Helio, to a very special club. You fought hard to be a four time winner of the Indy 500 and I am glad to welcome you as our newest member. The Meyer Shank team gave you a rocket and flawless pit stops. Congratulations to everyone.
---
Pennzoil Presents
A conversation 110 Years in the Making: Foyt, Unser and Mears Welcome Castroneves to the Most Exclusive Club in Motorsports! The one and only recorded conversation among the four Four-Time Winners of the Indianapolis 500 includes interviews with Roger Penske, Mario Andretti, Tony Stewart and Scott Dixon and Veteran Motorsports Writer Curt Cavin.
Watch "The Club" debuting Saturday, May 14th, at 2:00pm ET on NBC, leading into GMR Grand Prix.
---
Blue Star Museum
The Unser Racing Museum is a Blue Star Museum. We are offering FREE Admission to the nation's active-duty military personnel and their families, including National Guard and Reserve, from Armed Forces Day, Saturday, May 16, 2020 through Labor Day, Monday, September 7, 2020.
The Museum also offers daily discounted admission throughout the year, and FREE Admission on Sundays, to all active duty military personnel and their families.
---
Discover, Plan, and BOOK YOUR NEXT TRIP to Albuquerque
Honoring the Past…
Preparing for the Future
Contact
ADDRESS
Unser Racing Museum
1776 Montaño Road NW
Los Ranchos de Albuquerque
New Mexico, 87107
  View Map
PHONE
505-341-1776
EMAIL
HOURS
Open Daily 10am to 4pm
ADMISSION
Adults – $10
Seniors & Military – $6
Children Under 16 * – FREE
Team Unser Members – info
* Must be Accompanied by an Adult
CLOSURES
We are closed New Years, Easter, Thanksgiving, and Christmas
---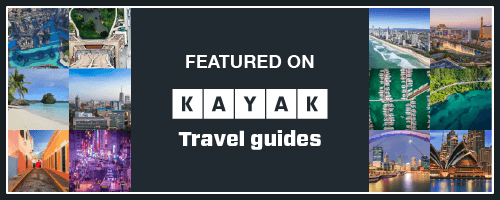 ---